In our business we believe in community and that together is better.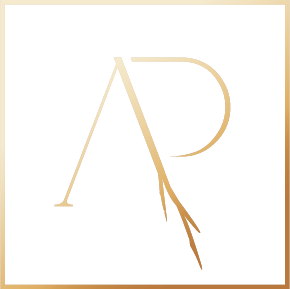 I was a qualified Physiotherapist in South Africa for 6 years before my wife and I moved to Rotterdam 2017. Three months after moving, I decided to start a business in Furniture making and designing, because of the dream that pressed on my heart to use craftsmanship to teach people that didn't have the opportunities that I have. To use design and art to make a difference in people's lives.
With only a background as Physiotherapist, I started to discover new ways of making and designing Furniture and Art pieces. Through discovering my own way and process of designing and making furniture, I starting creating unique functional art pieces with my own distinct style.
Dream
The business was started because of a vision and dream placed on my heart – to use the business and our designs to have an impact on people's lives. Taking those in need out of a bad situation and helping them through design and craftmanship. Teaching those who didn't have the same opportunities and try and give those that need it the redemption that we received.
Matthew 6:33 – But first and most importantly seek His Kingdom and His righteousness and all these things will be given to you also.
Design style
Your journey has molded you for the greater good, and it was exactly what it needed to be. Don't think you've lost time. There is no short-cutting to life. It took each and every situation you have encountered to bring you to the now. And now is right on time – Asha Tyson
My design journey feels a bit like this quote as my life took a different, unconventional turn before I came to this point. Through this journey, my technique of designing already started developing. Even before I was a designer.
I was a Physiotherapist before and when I was being trained, we were taught to look and to feel while trying to find the problems our patients had. To help the human body to heal, there are a lot of puzzle pieces that needs to work together and, as a Physiotherapist, I needed to try and figure them out first and then put it together again. These techniques are still ingrained within me and has found its way into my process of designing.
I use smaller pieces of wood and like a puzzle, I will build the furniture pieces bit by bit into the functional art pieces you see. Every piece of wood will first be prepared individually. Cut, planed at the right angle and holes drilled for the joints etc. Then the puzzle building starts. First gluing the legs. Then gluing multiple legs together, bigger and bigger until you have the whole design as one solid piece.
When designing new pieces, this process becomes fun, as the designing and building blends into one. I figure out the best place for each piece of wood. Building and designing, building and designing. Giving every furniture piece a unique look and feel.
Business
We are always striving to grow. We value: Passion (Whatever you do must be done with excellence and love for your work), Integrity (Be trustworthy in the words you speak and in the tasks you do) and Community (Build connections/community wherever you are. People are more important than what you do) First the WHO then the WHAT
We have also pledged to give away 50% of all profits to help charities and to help the environment as much as possible. As this business is not only for the benefit of self, but it exist to have an impact.
In 2022 we started with a mentorship program called Redemption Designs. By using a new line and style of designs as a platform to reach, teach and mentor those who might not get the opportunity elsewhere.
Psalm 1:3 – And he will be like a tree firmly planted and fed by the streams of water, which yields its fruit in its season, its leaf does not wither and in whatever he does, he prospers and comes to maturity.
Luke 16:10 – He who is faithful in a very little thing is also faithful in much…
We try to surround ourselves with a community of people and businesses where we can get wise counsel from but also where we can give back again.
Martijn Roos Photography (Photographer) – www.martijnroos.com
Keilwerf (Workshop space) – www.keilewerf.nl
Nu Art and Design (Art gallery) – www.nu-art-design.com
ETC Design Center (Interior platform) – www.etcdesigncenter.nl
Momentum Academy (Global Business Community)  
Galerie Jarno Kooijman (Friend, Furniture Restorer, Inspiration) – www.jarnokooijman.com
Fundamente.nl (20th Century Furniture & Objects) – www.fundamente.nl
Galerie Philia – www.galerie-philia.com
Atelier Alain Ellouz – atelier-alain-ellouz.com
Avenue design studio – www.avenue-designstudio.com
Exhibition at Rotterdam Art week 2019 – https://artrotterdamweek.com
Exhibition at Dutch Design week 2019 – https://ddw.nl
Stijlvol Wonen Magazine (December 2019 edition) – www.stijlvol-wonen.com
Milan Design Week  2022) –  https://www.salonemilano.it/en/
Exibiting at Isola Design District (Online Community) – http://Isola.design
Exhibited at Dutch Design week 2022
 Isola Design District, Digital Platform 
Nu Art & Design – www.nu-art-design.com 
Exhibited at Cabinet de Virtuosites with Galerie Philia and Atelier Alain Ellouz 2022